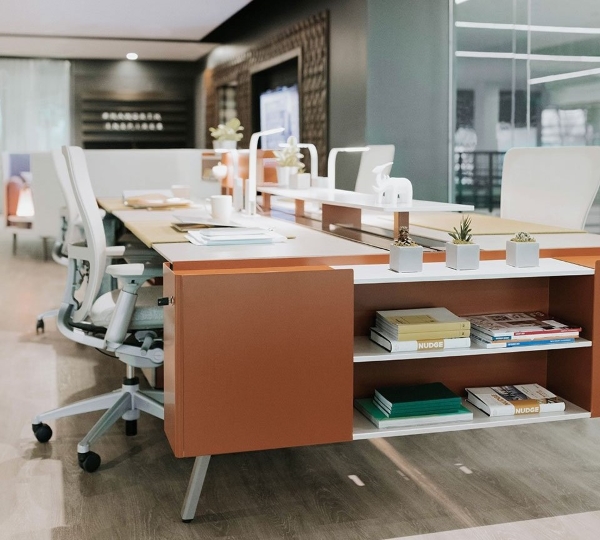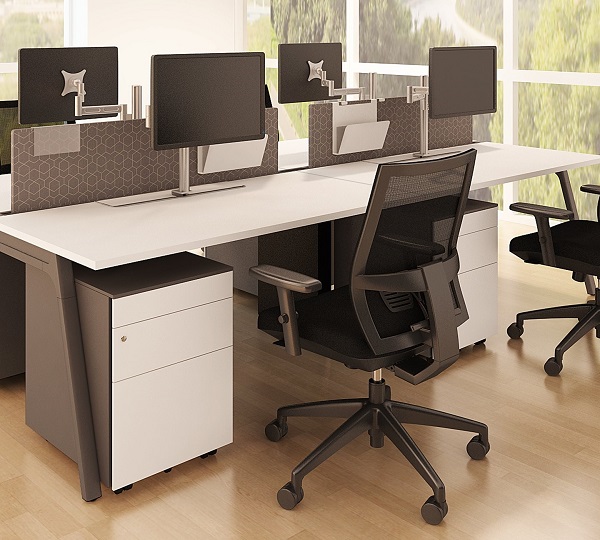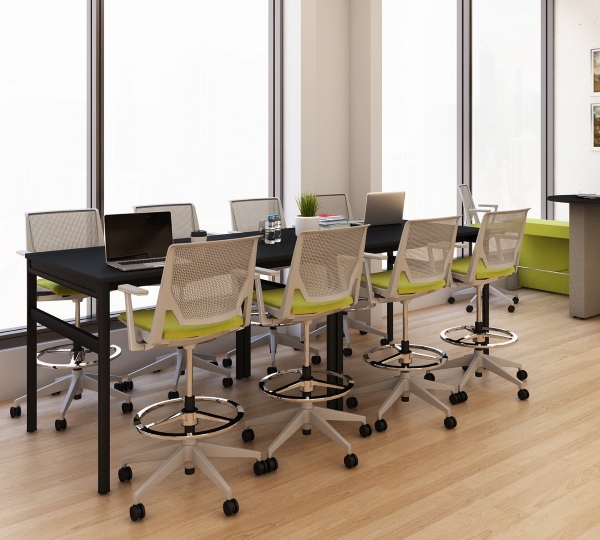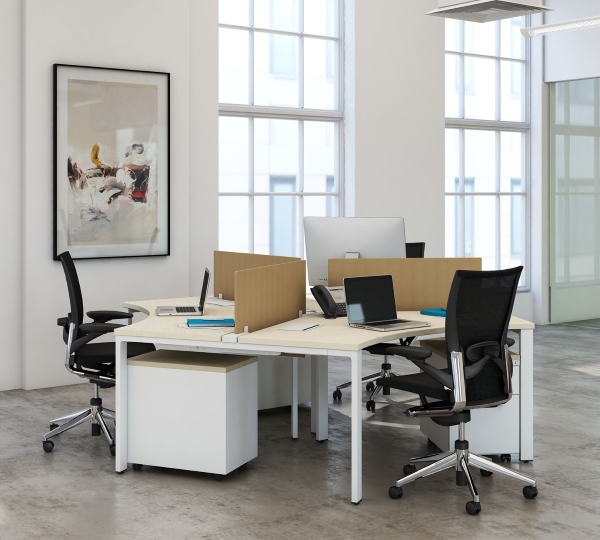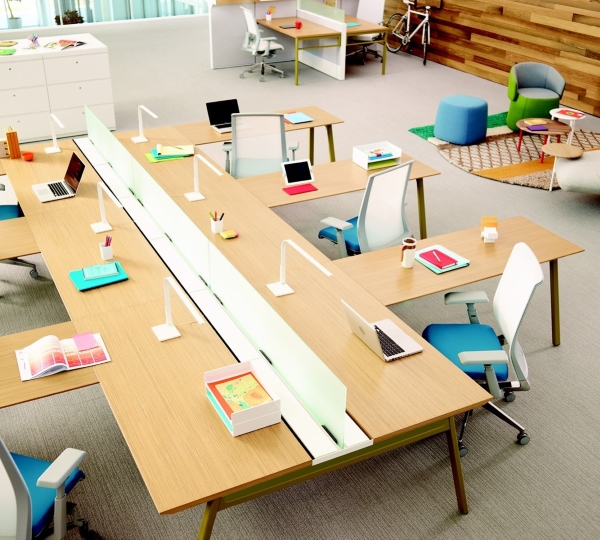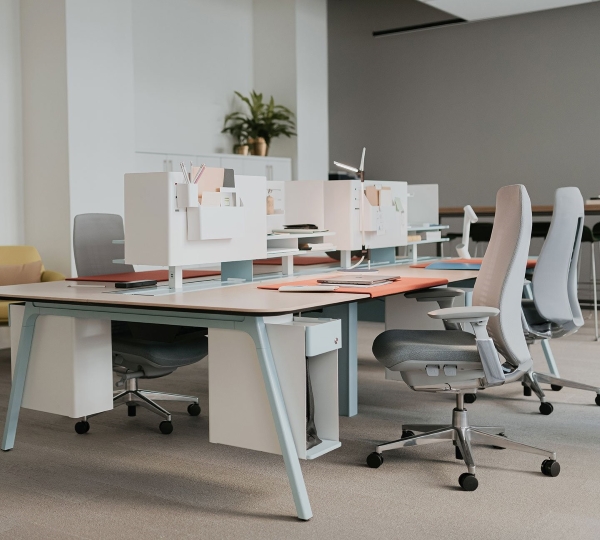 By Haworth Design Studio & bangdesign
Work anywhere, anytime.
Technology has enabled people to work anywhere, anytime, requiring organizations to seek flexible, adaptable workspace solutions that accommodate mobile workers. People who work in a variety of locations during the day choose environments that best accommodate their needs, like touchdown spaces where they can recharge devices and connect with colleagues.
Space-Saving Efficiency
Easy to specify and install, Intuity consists of a modular kit of parts, providing options to help optimize space and adapt with efficiency, so you can make changes and get back to business quickly. Active Components provides storage solutions for maximum space utilization.
Collaborate and Innovate
Ideal for maintaining a crucial balance of collaboration and individual work in smaller footprints, Intuity provides options to meet the unique needs of each person and team. With Intuity, you can design dynamic environments that encourage performance, while helping to support a culture that's open to embracing new ideas.

---